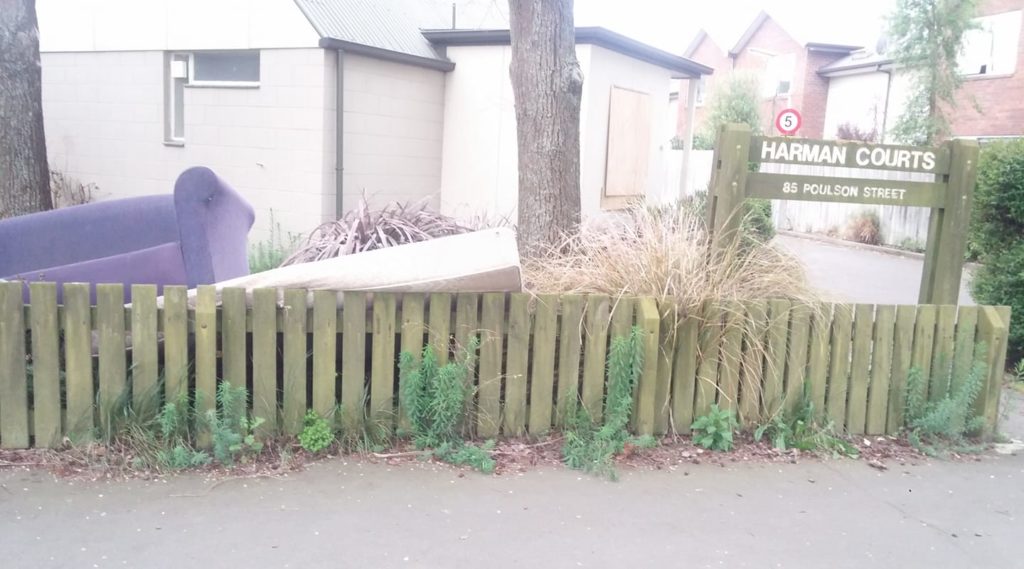 As of this afternoon there is still rubbish sitting in the front yard at 85 Poulson Street. Apparently the small stuff has gone, which is a start, but the big stuff is still there and this just isn't good enough!
We'd be happy enough if a commitment had been made for next week, but the commitment was made for today, so we expect the work completed by today.
So much talk about mental health issues in this city. Well this is the sort of thing that just drives them. Social houses have the 'edge case' of society in them and they're often most at risk of health deterioration.

Leaving this waste there is potentially expensive! On the living wage, a couple of guys to move this stuff will cost less than $200. However a doctor costs way more than that if this becomes a final straw.
It just doesn't look like a big issue, but it's this small stuff that makes a difference. Earlier in the year I did over 150 Snap Send Solve tickets in my immediate area and it just made a massive impact on how our part of the suburb presented. http://ccc.govt.nz/report/snap-send-solve/