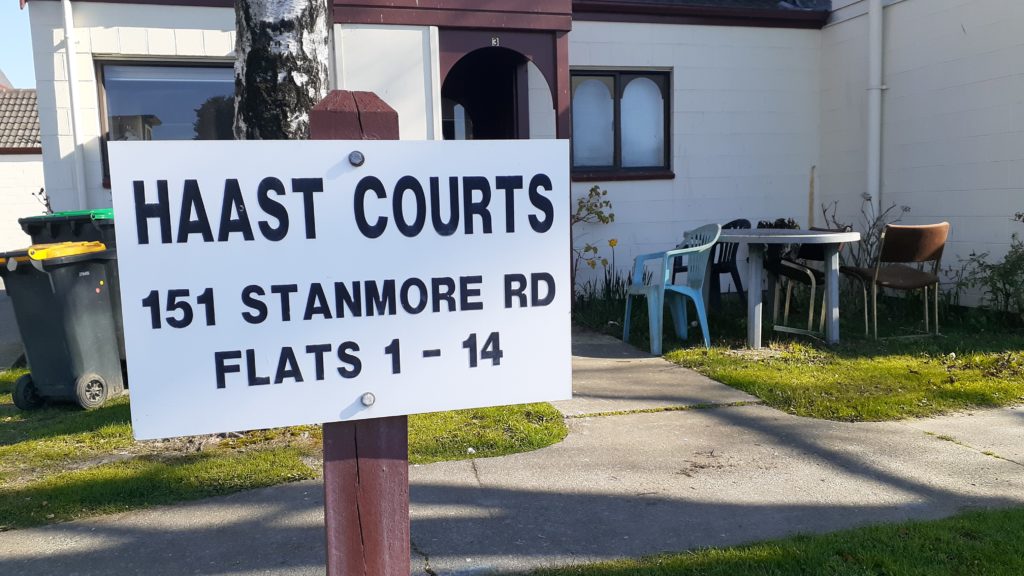 Located on the corner of Haast Street and Stanmore Road in Linwood.
This complex built in 1979 currently has 33 units and is owned by Christchurch City Council.
14 single story units and 19 multistory units in 8 buildings (8 bottom floor units, 3 second level units and 8 top floor units).
The insulation in these units are only in the ceiling cavity in the single level and top story units. Insulation is exempt from underfloor as these units sit on a concrete floor.